Vibrate Higher
wellness Retreat
—
A specially-curated Vacation for your Mind, Body and Soul…
Healing + Exploration + Growth
Alajuela, Costa Rica
April 22-27, 2019
—
We invite you to join us, Empowerment Coach, Amber Forrester and Spiritual Teacher, Shaheerah Stephens, to journey into the breathtaking, natural beauty of Costa Rica for Five days of curated bliss…
Empowering Workshops
Fireside Chats
Hot Springs Excursion
Healthy, Delicious, Organic meals
Healing Body Treatments
Daily Yoga
Good Times with Good People
and More…
This is the trip you've been waiting for
Five Day All-Inclusive Packages Starting at $1250. You can still reserve your spot TODAY with a $450 deposit.
Just Added! Local Package for $399 (not including room and board or meals).
Are you ready to commit to your well-being? Enter your email and continue to scroll for more information.
Imagine spending a week in the warm, rustic beauty of Costa Rica taking the time to focus on Y-O-U!
Your mind. Your body. Your spirit. Good food. Good times. Good people. Raising your vibrations for a happier, calmer life. Let us pour into your soul and fill up your heart.
After successfully producing and hosting the GLOW UP Wellness Retreat to Grenada in October 2017, Empowerment Coach and Quartz Wellness Collective founder, Amber Lee Forrester is joining forces with spiritual teacher and thought leader, Reverend Shaheerah Stephens and the healers and trainers of Pura Vida Retreat and Spa to create a weekend of soul-searching, purpose-finding, healing, invigorating exercise, and heartfelt connections in one of the world's top wellness and healing destinations—Costa Rica.
Unplug, escape the grind and heal your mind, body and spirit. Our schedule of events, including workshops, masterclasses, exercise and activities, are all optional. You can do as little or as much as you like. You'll be staying at the Pura Vida Retreat Center where you can enjoy a healing body treatments including aquatic body work, Asian body work, Ayurvedic treatments, bio energetic healing, holistic bodywork and sound healing.
Magic happens when a group of well-minded women come together with good intentions. We're serious about living well, but still passionate about engaging in good times! Come with friends, by yourself or email us to be grouped with another solo traveler. Contact us at hello@39quartz.com.
Our workshops, masterclasses and activities are designed to help you breakdown your barriers and build up your mental, emotional and spiritual well-being. Cleanse your mind, body and spirit. This is a time for transformation.
Host
Amber Lee Forrester
Empowerment Coach, Motivational Speaker, Positive Content Creator and Event Producer
Amber produced and hosted over 50 women of color at the Glow Up Wellness Retreat to Grenada with wellness group, OMNoire in October 2017. One of her most cherished memories from the retreat was witnessing the transparency, lack of judgement and sisterhood amongst the women in attendance. She is thrilled to bring another beautiful group of women together for the Vibrate Higher Retreat.
Amber's warm and social personality provide her with a special way of creating safe spaces for women to engage, share and learn. Her mission is to inspire purpose, positivity, awareness and growth by connecting women and encouraging them fully express their soul's potential and live life to the fullest. Amber holds a certification in applied positive psychology. She will lead a master class entitled "Flourish" focusing on how to create optimal well-being in our minds, bodies, souls and relationships.
Keynote Speaker
Shaheerah Stephens
Author, Minister, Columnist, Trainer, and Founding Pastor of Transforming Love Community
Rev, as we call her, has a mission and a passion to create forums and venues that speak to a person's ability to transform their lives. She believes this empowerment begins with the transformation of the mind. She travels the U.S. teaching people that they have a purpose in life and once they understand who they really are and principles that govern the universe, nobody and nothing can stop them from succeeding. Rev will lead us through experiential work that will allow us to go deep within, discover what needs to be healed and remove that which blocks us from remembering who we truly are.
If you are an author, speaker, coach, or wellness practitioner and you're interested in being a part of the Vibrate Higher Wellness Retreat, contact us at hello@39quartz.com.
Now is the Time!
Commit to taking the time to take care of your mind, body and spirit and the rest will fall into place!
Packages include:
Optional 40-Day Wellness Challenge & Accountability Group Prior to Retreat
5 Nights Stay at Pura Vida
Delicious Health-minded Meals for Breakfast, Lunch & Dinner
Master Classes, Group Coaching and Talks
Daily Yoga & Group Exercise
Hot Springs Full-Day Excursion
Daily Group Activities
Roundtrip Airport Transportation from/to SJO (San Jose Airport)
Unlimited Fresh Fruit, Coffee, Tea, and Alkaline Water
Vibrate Higher Closed Facebook Group
Package prices range from $1250—$2200 per person based on Room Choice and Occupancy.
Book with a friend and save or request to be matched with a roommate for the best savings. Rooms can be booked for 1-4 people.
Limited availability! RESERVE TODAY with a $450 DEPOSIT and pay the remainder by April 9th.
Costa Rica's breathtaking natural beauty is calling…
Astonishing tropical birds and wildlife, dazzling flora and fauna, majestic cloud-capped forests, flowing rivers, waterfalls, hot springs, tropical rainforests and coffee plantations.
Pura Vida Retreat & Spa is a rejuvenating mountaintop hotel in Costa Rica's Central Valley, just 30 minutes away from the Juan Santamaria International Airport (SJO). Pura Vida offers nature-friendly rooms with lush garden or epic mountain views, ranging from luxurious suites with wrap-around porches to A-Frame Cottages and eco-chic Tentalows. Dedicated to healing the mind, body & spirit, Pura Vida will welcome us to enjoy its peaceful, rustic resort, including four yoga halls with spectacular views, an on-site Wellness Center, heated pool & Jacuzzi, and deliciously healthy food.
From the dawn of time, human beings have been drawn to the active volcanic regions of the earth in search of health, healing and wellness. Alive with transferable energy and some of the richest soils on earth, the volcanic mountains that encircle The Wellness Center at Pura Vida Spa are a source of powerful natural healing. During your free time, we encourage you to visit the Spa and Wellness center and indulge in the long list of body therapeutic healing treatments including aquatic body work, Ayurvedic treatments, bio energetic healing, clinical body work, facial skin care, holistic body work, and sound healing. The therapists at Pura Vida are some of the most gifted and highly commended spa professionals in Central America, each committed to healing from the heart and with the essential gift of being present and loving with their touch.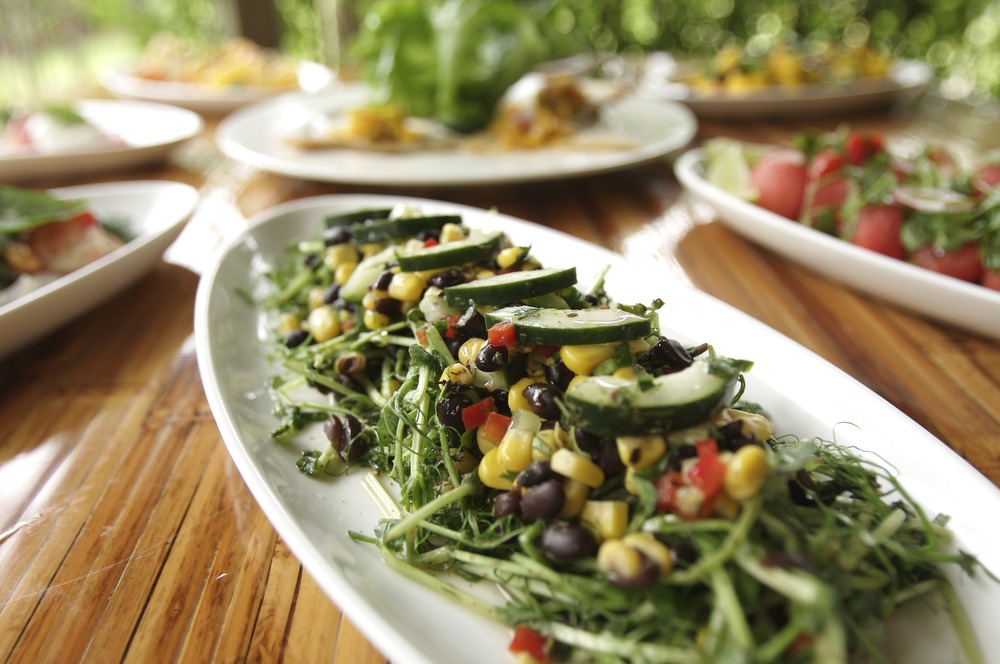 We've planned the perfect trip for you and taken care of everything. Just book your flight and come ready to VIBRATE HIGHER…
This is a one-of-a-kind experience that goes beyond the common benefits of travel. We invite you and your most positive and like-minded girlfriends to come, indulge in the natural beauty of Costa Rica and engage in the powerful elevation of your mind and consciousness. And P.S. don't think it's all about yoga and chanting, we will be laughing and having a purpose-driven "turn-up" too!
Do you have more questions? Maybe you want to come, but want to be matched with a roommate or not sure how to sign up for a payment plan? Click on the link below to see our Frequently Asked Questions page or email us at hello@39quartz.com.
Foster a Deeper Connection
partnerships
We Favor Collaboration Over Competition
bRANDS, SPONSORS, SPEAKERS, BLOGGERS, & PARTNERSHIP PACKAGES
We are looking to collaborate and enhance the experience of the women who will join us in person and the people who will join us on social media. We are considering additional speakers and seeking wellness, health and beauty brands, travel partners, media partners, and sponsors. Do you think you or your company could be a good fit? Click below to schedule a time to learn more about our customized partnership and ambassador packages.
A purpose-filled weekend
#vibratehigher2019
The Vibrate Higher Wellness Retreat is designed to elevate your vacation experience. We've put love and light into creating an unforgettable, purpose-filled weekend full of inspiring speakers, events, and group activities that you will experience with a fun group of progressive, like-minded women.
Want to tell your awesome friends? Click HERE for a one page link and video to share the most important details.