5 Reasons to Go on a Wellness Retreat: A Review of the Glow Up Wellness Retreat 2017
By Kered Clement
"I need a renewing and rejuvenating retreat in Paradise with 50 women," said no one ever.
I agree it sounds bizarre. The very idea of a relaxing retreat is usually a far cry from anything that infringes on breathing space. Which is why the (*then) co-founders of OMNoire, Amber Lee Forrester and Christina Rice were beside themselves when over 50 women signed up for the Glow Up Wellness Retreat, in my favourite place, Grenada.
*Amber left OMNoire to further pursue her passions and found 39Quartz in November 2017, after the Glow Up Retreat.
The retreaters enjoyed four glorious days of inspiring speakers, unforgettable day trips, revitalising yoga, confidence building workshops and delicious meals hosted at eco-luxe hideaway, Mount Cinnamon Resort.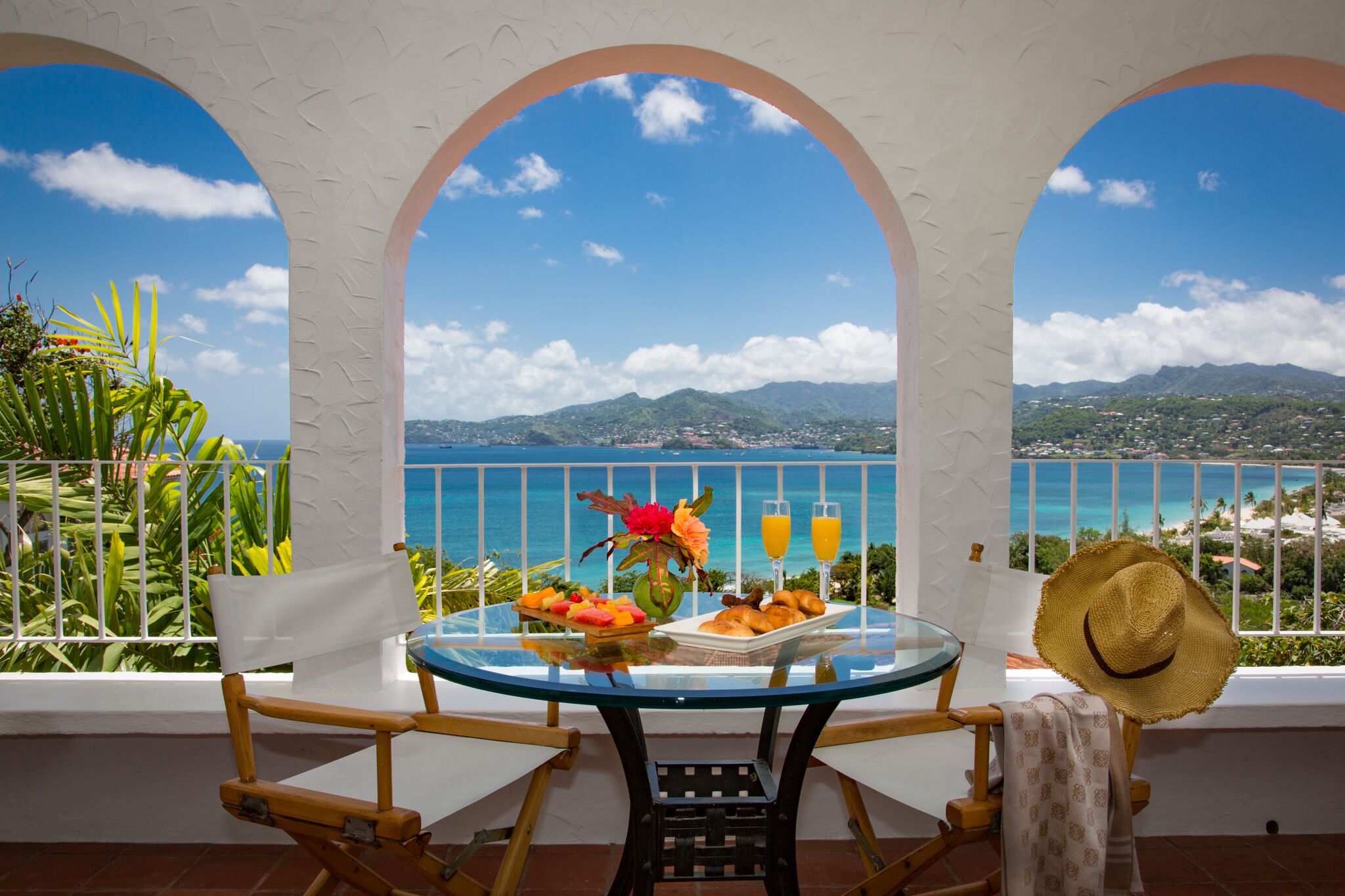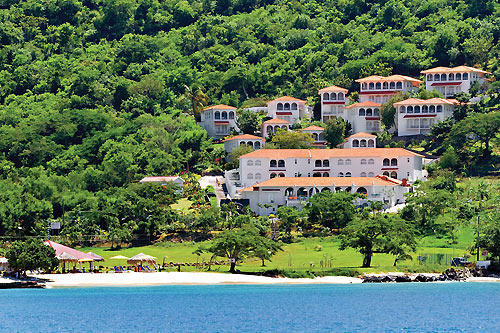 There was a healthy balance of 'me-time' to read a book or take a walk on the 2.5 mile stretch of white sand on Grand Anse Beach just a stone throw away, but what made it harmonious, was the like-minded women that came together for a motivational weekend of transformation, empowerment and memorable moments.
If you still can't get your head around 50 women taking time out together, I can confidently announce that it successfully broke all the retreat rules. Here are the five ways I think they did it, and why you should sign up for their upcoming retreats:
You Will be Cocooned in a No Judgement Zone Full of Positive Energy
On the morning of the first event, the Rise and Realize Breakfast, Guest Speaker, Executive Coach and Personal Strategist, Michele Davenport called it! She announced that this retreat was going to be a NJZ (No Judgement Zone) and we were all here for it! She invited us to be ourselves and explained 'The Power of Our Purpose'. We started the weekend with a heightened sense of self-awareness, clarity and positive energy that allowed us to all coexist in our own unique way.
In addition to Michele, there were speakers and speeches for everyone. If you wanted to make changes in your life, Emotional Fitness Trainer and Life Coach, La shell Wooten showed us how to live with intention. If you were looking for elevation in your career, Co-founder and Mompreneur, Amber Lee Forrester talked about taking charge and making room for growth and evolution. If you were living in fear, Co-founder, Yogi and Travel Connoisseur Christina Rice encouraged us to face up to them. On the brink of being 'broke and broken'? Travel & Fitness Connoisseur, Necole Kane shared an open and honest story about starting from scratch and lastly, if any doubts were holding you back, I advised on why it is essential to avoid letting limiting beliefs throw you off course.
2. You Will Start Your Day in the Most Idyllic Way
Each woman travelled from far and wide with various reasons for making the journey, but we all had one thing in common, we needed to loosen the tenseness in our bodies and declutter our minds. What better way to do it than with yoga on the beach every morning to the rhythm of the waves (no relaxation soundtrack needed here). Mount Cinnamon's Yoga Instructor, Stephanie Holmes and Co-founder Christina Rice opened us up to the power of positive affirmations and concentration. While retreat attendee, Holistic Health and Wellness Coach, Samantha Thomas introduced us to Strala Yoga, helping us connect to feeling and movement to release the challenges we face in everyday life. For some, participating in yoga for the first time was the challenge. But, the consistent thread throughout the Glow Up experience was facing fears and trying things for the first time, which brings me to the next reason!
3. You Will Face Your Fears with 50 Cheerleaders
My love affair with Grenada started many years ago. She's easy to love, the kind that will make you do things you never imagined. An essential part of the schedule included time for everyone to bask in her beauty, so when Christina and Amber asked me for suggestions, my immediate thought was an uncommercial mental and physical challenge that would allow them to experience the authenticity of island life. On the winding road to the rainforest, I discovered most of the retreaters had never hiked a 40-minute trail, crossed a stream with slippery stones or jumped in the middle of the ocean, and swore they never would.
When we hiked to the perfect surroundings of Adelphi Waterfall, they learned about endurance and their ability to get through something they never imagined they would survive. When they dolled up for a day of cruising through the Caribbean sea and were invited to jump into the ocean, those who couldn't swim or feared drowning realised that all they needed was 50 cheerleaders to encourage them to take the first dip to facing their fears. And when they did it, they experienced something they'll never forget. They bathed in refreshing seawater, uncontrollable laughs and the sheer joy that these spontaneous moments bring and as Cofounder Christina Rice asked herself, they asked themselves, 'What were we so afraid of?'.
4. You Will Visualize What You Want For the Future
Have you ever wanted to make a dream a reality, so much so that it causes sleepless nights and frustrating days? Emotional Fitness Trainer Lashell Wooten reminded us that vision boards are powerful tools that can manifest when we act on the things we want no matter how outlandish they may seem. She boldly told us, if we want peace we can stop watching the news and turn off the TV, but if we truly want to manifest peace, get rid of the TV altogether. Her dedication to helping others cultivate a joyful life was plainly evident in the time she took to individually cut thousands of magazine images, to help us develop a vision board that will allow us to be clear about our life intentions. I can't count the number of times I nodded my head in agreement when she spoke. She shook us to the core, and if there were a crown for Queen of Real Talk, Lashell would be first in line.
5. You'll Set Your Intentions and Let Go of Limiting Beliefs
It was important for all of us to have shown up and glowed up, but also leave with a new sense of purpose, confidence and self-belief. Over the fours days, we developed a strong community that opened the door for a level of trust that allowed each of us to feel comfortable sharing our most profound thoughts. It was a transformational weekend, as Cofounder Amber Lee Forrester so eloquently put, it was a time to remind us to love, laugh, let go of fear, limiting beliefs and to just surround ourselves with positive people. We wrote our limiting beliefs in our OMnoire journals, tore them out and burned them in a bonfire at the Mount Cinnamon Beach Cabana under the stars. We set positive intentions together and released them to the universe in sky lanterns that added to the magic of the closing night. We let them drift over the ocean, watching intently to ensure they were received in the sky until they were out of sight. We said see you later, not goodbye to newfound friendships that were formed and will continue way beyond the retreat.
If I were to share the most common statement uttered by each woman, it would be 'I'll be back' because they would relieve this experience all over again in a heartbeat. There are so much more reasons why I would do this all again, but I'll end by saying thank you to the OMnoire founders for choosing Grenada, one of the most authentic islands in the Caribbean and the perfect place for genuine connections.
Sincerely,
Kiki